Here you can find my products for purchase.
Coloring Postcards (set of 8, 2 each of 4 designs)
Coloring Postcards  are a way to relax, unwind, then share some LOVING goodness with a friend. YEP, old school, snail mail. Your friends will love getting a colored card from you and being inspired. It's like a valentine for an ordinary day!! The pack has two of each design,one for you and one for a friend. HAVE FUN AND share your art with us.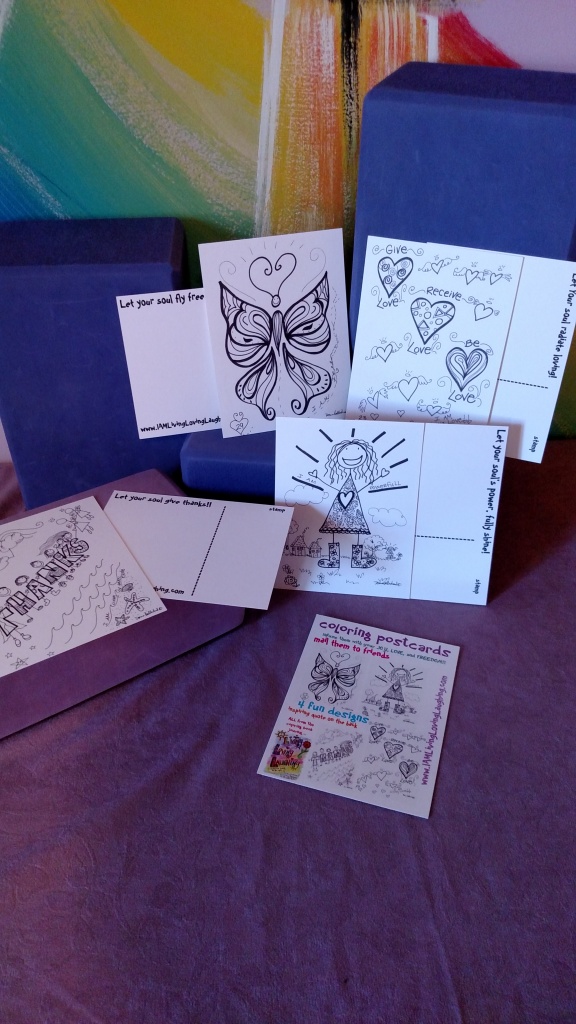 Goal Cards (9 assorted cards)
Goal cards are a great practice for LIVNG your best life. For a while I was using index cards, B-O-R-I-N-G.  I LOVE colors so I painted a few. My friends asked for copies. SOOO… I created these. They're printed on really thick paper that you can write on, with any kind of pen. Carry them around. Read them aloud!!! " How to Use" instructions included.