Experience your wedding ceremony,  YOUR way…
 with Reverend Donna Hollinshead 

Allow me to create a meaningful and memorable ceremony to capture your unique expression of love and commitment.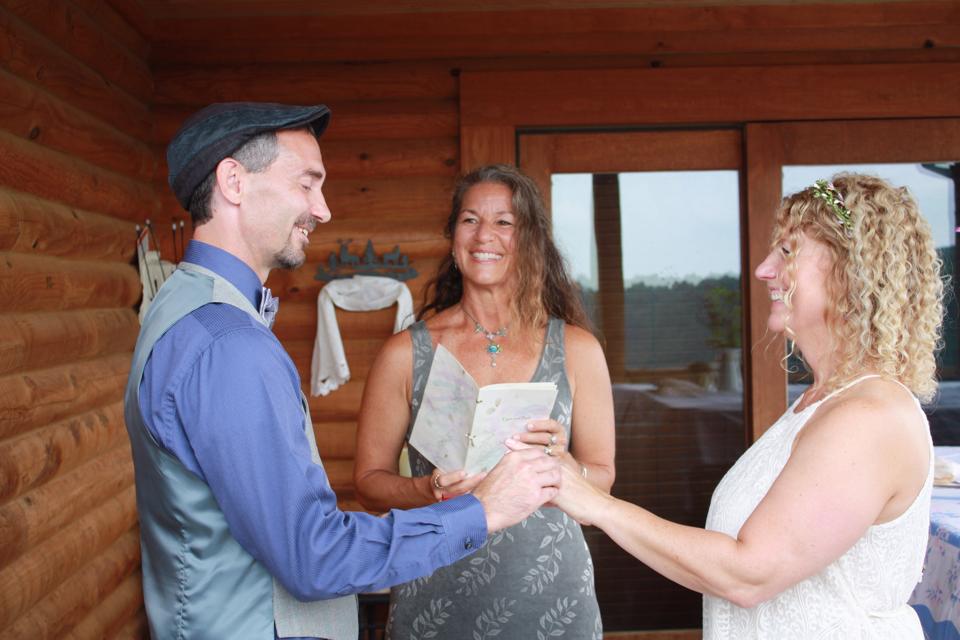 There is so much to consider when planning and preparing for your big day: traditional or nontraditional? religious or non? prayers or poems? Do we really want to have our best friend read something? Should we write our own vows? Will we be able to read them without bursting into tears? BREATHE, you've got this– and I can help.
Process:
First, we will sit down together to create a sacred space for you, as a couple, to share your story with me.
Then, I will synthesize your love story in the most authentic way to bring your love to life! I will officiate and hold a loving space for you ( laughing and crying are all welcome!) and you can joyfully proclaim your "I do's".
Let your wedding day be the launching pad for a rich life of love, light and shared experiences. Together, we will thoughtfully craft the words that reflect your union.
Contact me today to plan for your loving future!
Pricing:
*upon request- reach out for details
Contact me today to create the wedding ceremony of your dreams at  (561) 866-2280 or donna@iamlivinglovinglaughing.com 
…she made it incredibly sweet, memorable and as special as we dreamed.  She gently guided us on the whole ceremony and let us be as involved as we wanted.  She is a kind soul who always makes everything she does magical!" -Michelle and Cathy, Delray Beach FL. Married August 26, 2016!